Stealth Micro and Multimedia PC's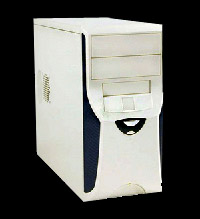 Micro PC
Big power for small places, don't let the size of these systems fool you. With Intel's Airguide system these pint sized systems can handle any Intel P4 CPU currently on the market. The Airguide technology ensures a supply of air directly to the processor to keep it cool. Supporting 3 add on cards, SATA, 6 channel audio, upto 4GB of DDR memory and optional Gigabit LAN here's proof that good things come in small packages. Also available in a sleek black configuration.

Multimedia PC's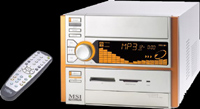 The next big thing in home entertainment has arrived. These powerful machines are truly fabulous to have next to the home entertainment center.. With features including AM/FM tuner, CD/MP3 player,DVD player and 5.1audio you have a small powerful package. Add on the optional Digital TV tuner and now you can record your shows to disk, Watch dazzling, full-screen TV on your PC, Hear crisp, clear stereo audio, pause replay and fast-forward live television on your PC or TV, control your Digital VCR from across the room with the infrared remote, capture video from your antenna, basic cable, digital cable, satellite box, VCR, camcorder, or virtually any video device and watch it on your PC or TV.