Transcend
SGM proudly distributes the following Transcend products:
Standard Memory Modules


Theres nothing standard about Transcend memory. Built to the highest standards using quality components, these modules will keep your systems running flawlessly. To back this up all standard modules are covered with a lifetime warranty. With memory from the latest DDR400 DIMM's all the way to 30pin Simms there is product available to fill your requirements. Memory modules are available for both desktop and server systems built specifically for your systems needs. Module types include DDR, RDRAM, SDRAM, and EDO available in both desktop/server and notebook configurations. Search for your memory module
Proprietary Memory Modules
Built with the quality as the standard memory, here are the modules for systems and peripherals that need something a little different. Some of the manufactures covered include Acer, Apple, Cisco, HP/Compaq, IBM, Intel and SUN. All proprietary memroy is backed by Transcends lifetime warranty. Search for your memory module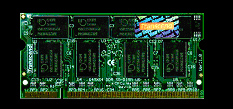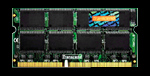 Jetflash 110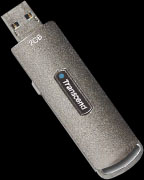 The new JetFlash 110 measures just 64 x 21 x 10 mm and weighs only 11g. Smaller in size (about 20% smaller than the original JetFlash), and improved performance makes the JetFlash even better then before. With transfer speeds 8 to 10 times faster than traditional USB 1.1 Flash Drives and impressive max read/write speeds of 18MB/14MB per sec (2GB capacity) the JetFlash 110 provides superior performance. Keeping with the classic JetFlash look, Transcend's newest USB2.0 JetFlash 110 adds a hook and neck strap for convenience and to prevent loss, it also makes it easier to remove the device from USB ports. Transcend's USB2.0 JetFlash 110 has an LED to indicate the usage status and no external power or battery is required for operation.
Jetflash 120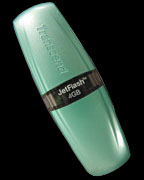 The JetFlash 120 is designed to add a splash of color and fun to the way you store, transfer and exchange data. It is a really small and convenient Flash Drive that can be used in any USB enabled desktop or notebook computer. Available in exciting color schemes ranging in capacity from 128MB (Amber) all the way up to 4GB (Turquoise), the tiny JetFlash 120 is the perfect Hi-Speed USB 2.0 USB Flash Drive Partner to brighten up your digital baggage.
Flash Memory


Transcend has Flash Memory cards for all devices. Sizes ranging from 16MB to 8GB depending on the media style. Types include Standard and Industrial Compact Flash(CF), Smart Media(SM), Multimedia Card(MMC), and Secure Digital(SD). The above models are covered by a 5 year warranty. Other types available include Memory Stick(MSA) and XD Picture Card(XD). These are covered by a 2 year warranty.
Card Readers and Hub
Transcend Card readers come in Internal 3.5" and external USB styles. Internal readers are 6in1 readers and handle CompactFlash, Microdrive, Smartmedia, MultiMediaCard, Secure Digital Card, and Memory Stick / Pro. Extrernal readers are 7in1 readers the handle CompactFlash, Microdrive, Smartmedia, MultiMediaCard, Secure Digital Card, Memory Stick, and Memory Stick Pro. and have optional Embedded Flash memory. The internal memory can be used as extra storage without the use of a PC. Just plug in your flash device and download your pictures into the readers internal memory. Your pictures are now safely stored in your reader and your flash card is ready for another set of pictures. Internal memory is available in 64 and 128MB models. Transcend also has a four port USB 2.0 HUB for all your connectivity needs.